Electrocatalytic Materials and Design: Towards Hydrogen Energy Sustainability
On Thursday, February 9, 2023 at 5:00 PM (CET), Dr. Po-Ya Abel Chuang will elaborate on fuel cell and electrolysis technologies as key solutions to future energy sustainability. He is currently conducting his research as an International Excellence Fellow and at the University of California, Merced, USA. Read more about the speaker and the talk as well as find the Zoom link on our website.
More
7th Forum on Franco-German Research Cooperation
Since 2002, the French Ministry MESRI and the BMBF have organized a forum that brings together scientific experts from both countries, as well as actors from the higher education and research sectors, in order to reach an agreement on the strategies and priorities of the research and innovation policies of Germany and France. This time, the forum took place in Paris on December 9, 2022.
More
European Student Card Survey
The European Student Card is the result of a set of standards that establishes a common European identity for higher education students. This survey aims to understand experiences with the use and management of Student Cards, as well as to gather some insights into knowledge and/or experience using the European Student Card. It should take no more than 10 minutes. This survey is voluntary, and answers are completely anonymous and confidential: no personal data is collected, and the results will be analysed at an aggregated level.
More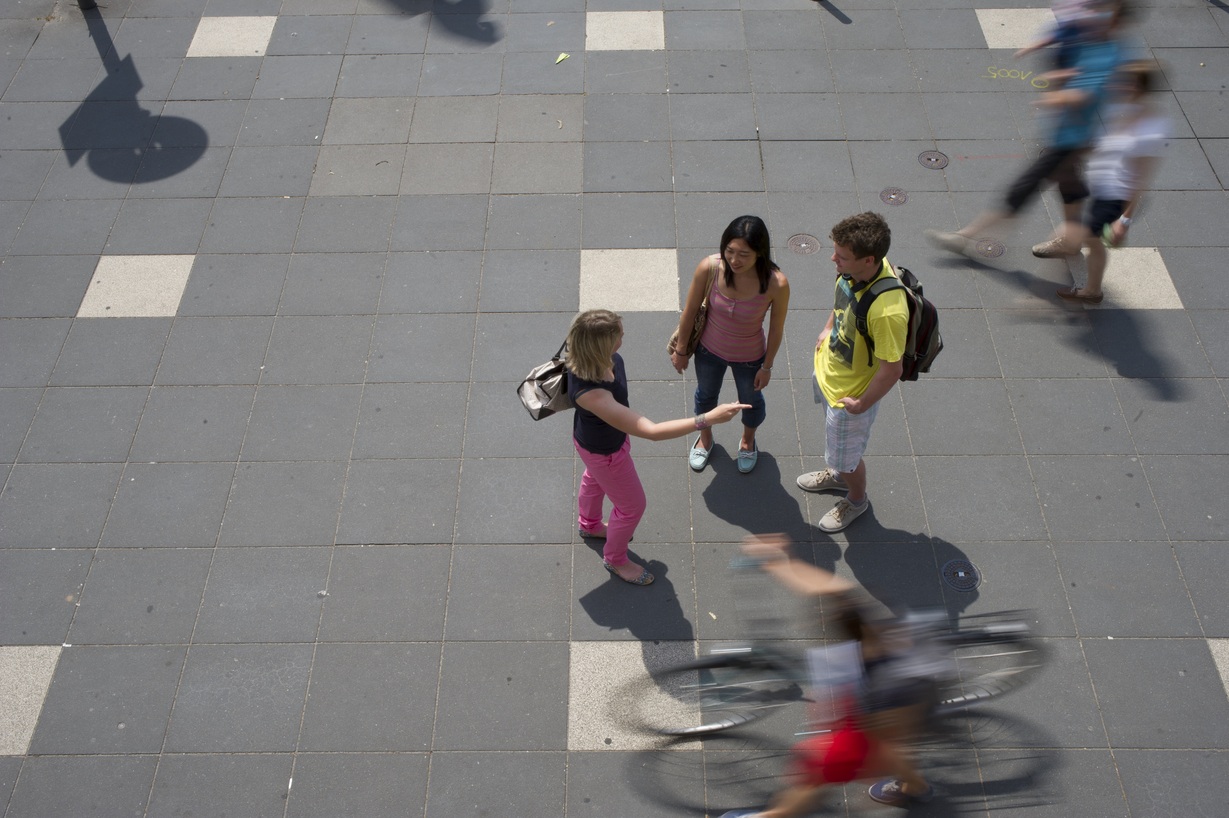 International Students Office
The International Student Office is the contact point at KIT for all international students and prospective students from abroad as well as for KIT students interested in going abroad.
More
International Scholars & Welcome Office
IScO supports international researchers, lecturers, doctoral candidates, postdocs and scholarship holders who come to KIT for a research stay and KIT scientists who plan to go abroad or return from abroad.
More
Cooperations and Projects
Cooperations and Projects is the central contact point for all international activities at KIT - both for internal and external purpose.
More
International Communication
The section deals with all aspects of international communication (print, online und cross-media) and international marketing at KIT.
More
Dr. Klaus Rümmele
Head of Business Unit, Temporary Head of International Students Office


+49 721 608-48153
klaus ruemmele∂kit edu
Pascal Sick
Assistant to the Head of Business Unit


+49 721 608-45958