Philipp Schwartz-Initiative
KIT receives Funding for Philipp Schwartz Fellowship for Displaced Foreign Researchers
Logo: ©Philipp Schwartz-Initiative
KIT's concept to support threatened scholars, primarily developed by the International Scholars and Welcome Office (IScO), has as its key objective the profound integration of displaced researchers into the scientific community and their new surroundings and will be implemented through a comprehensive assistance adapted to the special needs of threatened scientists by the hosting institute, IScO, and other departments and service providers at KIT. Apart from raising awareness of the special situation of fled researchers, the main focus lies on the scientific potentials of refugees.
In the context of the successful concept, Karlsruhe Institute of Technology since 2016 has been able to confer Philipp Schwartz Fellowships of KIT to threatened scientists that enables them to resume research at KIT for the duration of two years and to develop new perspectives in science with the support of their hosting institutes
Philipp Schwartz Initiative of the Alexander von Humboldt Foundation:
11th Call (KIT internal Deadline: February 13th, 2022)
Applications - by universities and research institutions which are entitled to nominate candidates only. No direct applications possible.
For more information please see here: http://www.humboldt-foundation.de/web/philipp-schwartz-initiative-en.html

Contact: avh∂intl.kit.edu
Five years of Philipp Schwartz Initiative - also at KIT. Publication "Ein neuer Anfang" from the Alexander von Humboldt Stiftung
Scholars at Risk Network (SAR)
"Scholars at Risk is an international network of institutions and individuals whose mission it is to protect scholars and promote academic freedom. "
Since long and even more in our days around the world, scholars are threatened because of their research, their ideas, and their place in society. SAR takes action whenever scholars are being restricted in their academic freedom while doing research, teaching, and learning.
External Initiatives
Postdoctoral Solidarity Fellowship at ULB or at UCLouvain
The Université libre de Bruxelles and the Université catholique de Louvain have created a Solidarity Fund in order to provide support for Afghan researchers who no longer have the freedom to pursue their research in Afghanistan. The Solidarity Fund provides postdoctoral fellowships enabling threatened Afghan academics to continue their work at ULB or at UCLouvain in a climate of academic freedom. The solidarity fellowship consists in a one-year renewable postdoctoral position, possibly renewable for one year, for a net monthly amount to ±2500 euros. The recipients will carry out research in a ULB or UCLouvain research centre, supervised by a member of one of the University's academic staff.
A call for applications has been published with a deadline of 10 January 2022.
Please find attached further information (in French and English) or visit the ULB website at https://www.ulb.be/fr/international/international-welcome-desk. A link to view/ download a PDF-Document with more information on the funding can be found here. In case of questions, please contact solidarityfund∂ulb.be.
Events
external links
Titel
Institution
Appointment

Academic Freedom And Intellectual Dissent

Online Converence

Scholars at Risk - Ireland and ALLEA

June 8 2021, 2pm to 7pm (GMT +1)

When Silence Is Not Golden: The Costs of China's Sanctions of European Researchers

Webinar

University College Dublin (UCD), University College Cork (UCC), and SAR Ireland

Contact:sarnetworkireland∂gmail.com

May 31 2021, 4pm (CET)
Further events by PSI Network and others
Support for at-risk academics at postdoctoral level
The International Scholars and Welcomce Office offers guidance and support for at-risk academics at postdoctoral level as well as institutes and academic mentors with regard to application in funding programs as well as in hosting of at-risk academics.
We support in administrative issues ranging from residence permit, finding accomodation, insurances to child care. Further, we offer guidance in re-settling in a new academic and living environment and, in co-operation with the at-risk scholar, her or his academic mentor or host and partners in KIT and outside to develop new career perspectives inside and outside academia.
The Karlsruhe Institute of Technology (KIT) has developed various actions and offerings to support the integration of refugees.
For information on initiatives, platforms and network support of refugees and threatened researchers please see here.
World Science Café
In the event series fled and threatened scientists offer insights into their research
More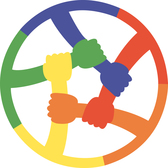 Initiatives, platforms and network support

Research without Borders
Event of the "Regional Network PSI+" which brings together threatened researchers with their colleagues from KIT and other universities in Baden-Württemberg and partner universities from France for personal exchange
More