Enrollment
The next step after receiving your admission letter is to finish the enrollment in order to officially become a student at KIT. The deadline for the enrollment is exactly six weeks before the beginning of the lectures and you can upload the documents before or after your arrival to Karlsruhe. As a result of the latest recommendations by the Robert Koch Institute and the special regulations at KIT, you are not able to appear in person in the international student's office. For this reason, we enable you to enrol online without having to hand in your documents personally. To finish your enrolment, you will need to upload all the required documents in our online platform (Mobility Online). After successfully finishing your enrollment you will received your KIT-Account details per Emails as well as further information for acquiring the KIT-Student's Card.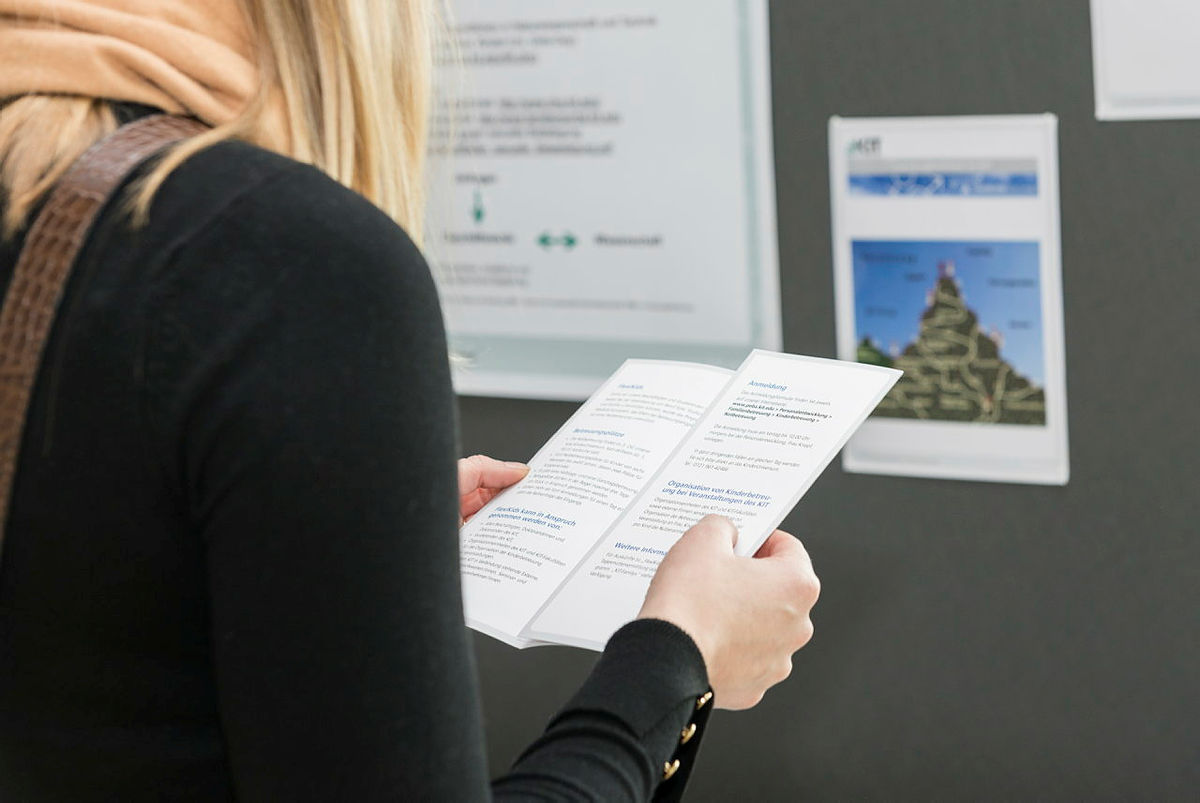 Required Documents
Enrollment Form
You can download the form here. After filling in and signing the form you should upload it to our Mobility Online portal.
Passport and Visa
You only need to upload a scanned copy of your Passport showing your Name, passport number, expiry date etc.
Only in case you need a visa to enter Germany: you also need to upload a copy of the visa with entry stamp or residence title (eAT) and the supplementary sheet.
Proof of Enrollment at home university
Current enrolment certificate of home university, which states that you will remain enrolled at your home university during your exchange period at KIT. You can either download a template from the Mobility Online portal and upload it with the signature of your home university or you can upload any other certificate issued by your home university that explicitly states that you will remain enrolled during the entire exchange period.
Proof of payment of the semester contribution
You will receive the payment details in an info letter, along with your admission letter. As you can only pay via bank transfer, you can either transfer the money from your home country (but high bank charges might apply) or after opening a German bank account. Please make sure to keep a proof of payment for your enrollment. It is very important that the ID for transfer is used and appears on the payment proof that you need for the en-rollment! Without the transfer ID we cannot locate your payment and you might have to pay again.
Proof of Health Insurance
In order to enrol and study at a German university it is mandatory to have health insurance coverage. We recommend checking with your health insurance in your home country whether you have coverage in Germany for the entire duration of your studies at KIT. If your home health insurance doesn't cover your entire stay in Germany, you will need to be insured by a statutory German health insurance provider. If you want to use a private health insurance from your home country in Germany this insurance needs to have unlimited coverage and a public health insurance provider like AOK or TK needs to check if it is valid or not. If it is valid you can get a waiver otherwise you need to take out a public German health insurance policy.

Whether you have a sufficient private health insurance or need to take a German health insurance, you need to apply online to a statutory German health insurance provider. The statutory German health insurance provider will then decide whether you need to take a German health insurance or whether your home insurance is sufficient and will automatically forward your insurance status to the KIT. You don't need to send any health insurance documents to KIT. You only need to specify, which statutory German health insurance provider you have applied to in our online application portal.

More information on health insurance in Germany
Gelsomina Di Laurenzio
Coordination Incoming Overseas Students (Exchange, DAAD-Scholarship Programs, Free Mover)


Office Hours: Every Wednesday from 3 till 4:30 p.m.
Room: 001, Building 50.20, CS
Tel.: +49 721 608-44919