Hekksagon 2023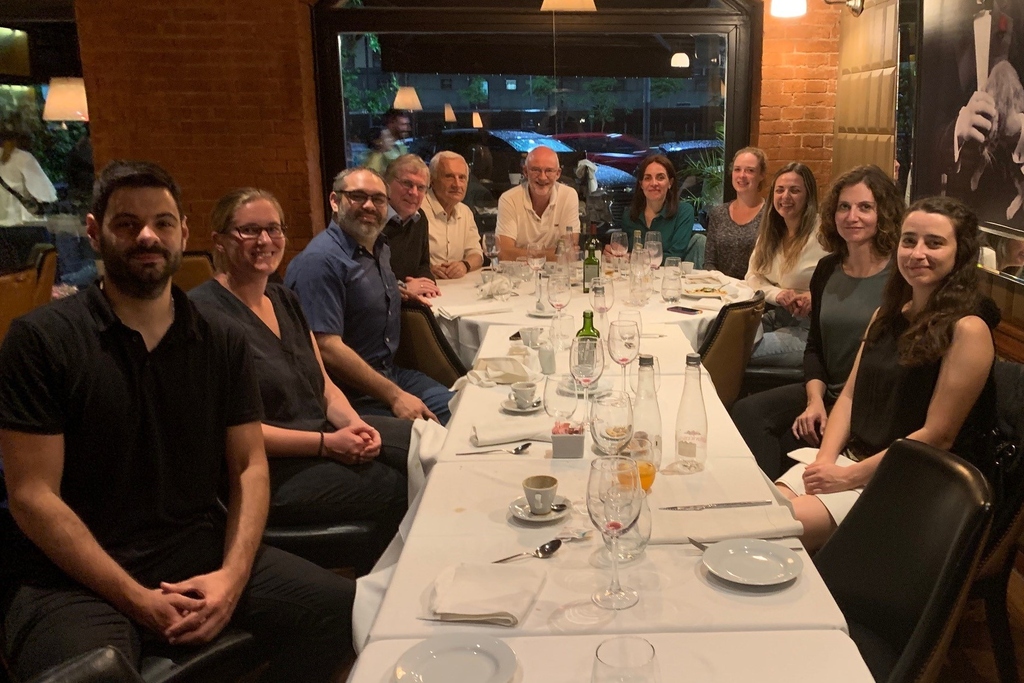 KIT President Holger Hanselka visits KIT Alumni Club Argentina
On Sunday, November 13, KIT President Prof. Dr. Holger Hanselka met the KIT Alumni Club in Buenos Aires. The dinner had been organized by the President of the Alumni Club Dr. Carla Allende. In the cosmopolitan district Puerto Madero, 11 alumni met with Prof. Hanselka for a casual exchange about the KIT. They chatted about news at KIT and in Argentina while enjoying delicious Argentinean specialties.
The visit took place within the framework of Prof. Hanselka's one-week trip to Argentina. After his numerous appointments in Buenos Aires, he will travel on to Malargüe to visit the Pierre Auger Observatory, a large-scale international experiment in which KIT is also involved.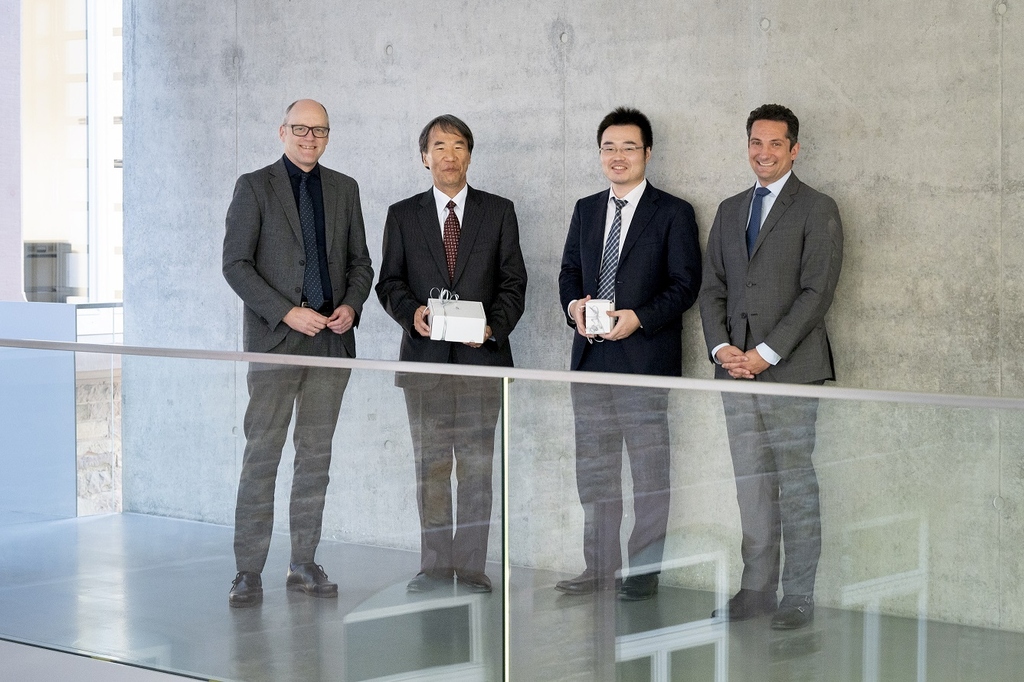 Visit of the Japanese Consul General Nobutaka Maekawa
Visit of the Japanese Consul General Nobutaka Maekawa
On October 12, 2022, the Japanese Consul General Nobutaka Maekawa visited the Karlsruhe Institute of Technology (KIT) together with the Economic Consul Tomoyuki Kishi and was received by Professor Wanner Vice President for Academic Affairs.
Mr. Maekawa has been the Japanese Consul General in Munich for Baden-Württemberg and Bavaria since 2020. The aim of Mr. Maekawa's visit was to get to know that the KIT ​​as is one of the leading scientific institutions in Germany. Other topics of conversation were his presentation of the activities at KIT in the area of ​​transfer and industrial cooperation, as well as possible cooperation with KIT in the future, including political support for HeKKSaGon.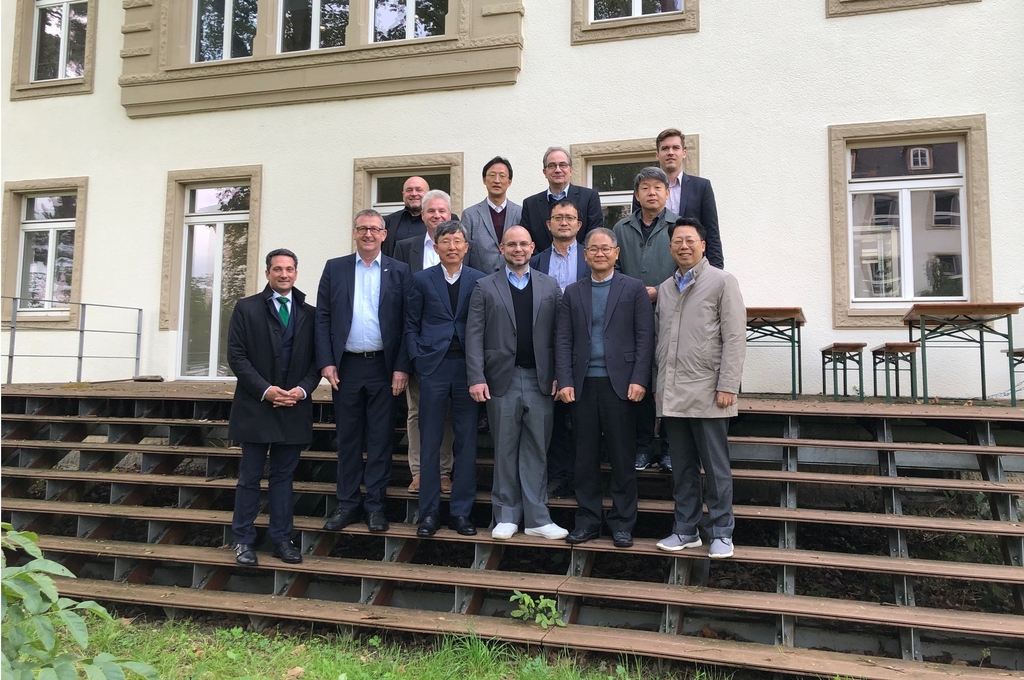 Visit of Delegation of the Korea Transport Institute (KOTI) at Karlsruhe Institute of Technology (KIT)
On September 29, 2022, a visit by a delegation from the Korea Transport Institute (KOTI) at the Karlsruhe Institute of Technology (KIT) took place. The representatives of Korea's leading institute for mobility were particularly impressed by the breadth, depth and quality of the research at the KIT. During the one-day visit a great interest in cooperation with the KIT became clear.
As the official research institution for the Republic of Korea, KOTI offers recommendations and alternatives for national traffic policy and the optimization of traffic management. Research focuses include autonomous driving systems, mobility transformation and logistics.
More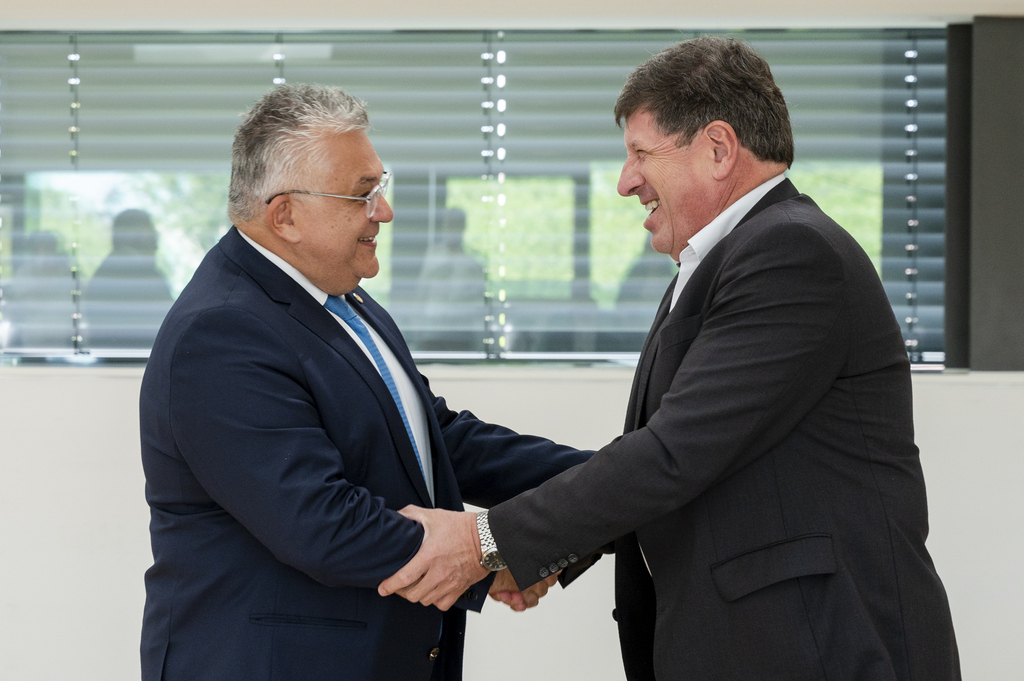 MoU with Aristotle University of Thessaloniki
On July 28 and 29, delegates of KIT and Aristotle University of Thessaloniki met for a workshop on the further development of their strategic partnership and exchanged ideas for potential collaboration. During the visit of Rector Nikos Papaioannou, AUTh and KIT signed a Memorandum of Understanding to intensify collaboration.
More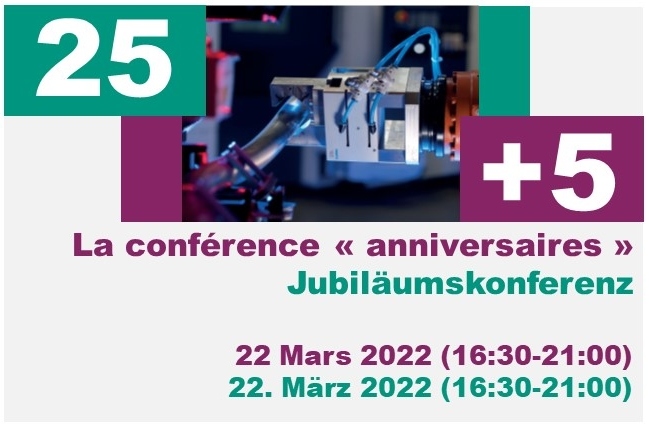 25 years French-German double degree & 5 years French-German Institute
In 2022 KIT and Arts et Métiers will celebrate the 25th anniversary of their French-German double degree program with more than 850 double graduates in Mechanical Engineering and Industrial Engineering. The year 2022 also marks the 5th anniversary of the French-German Institute for Industry of the Future.
More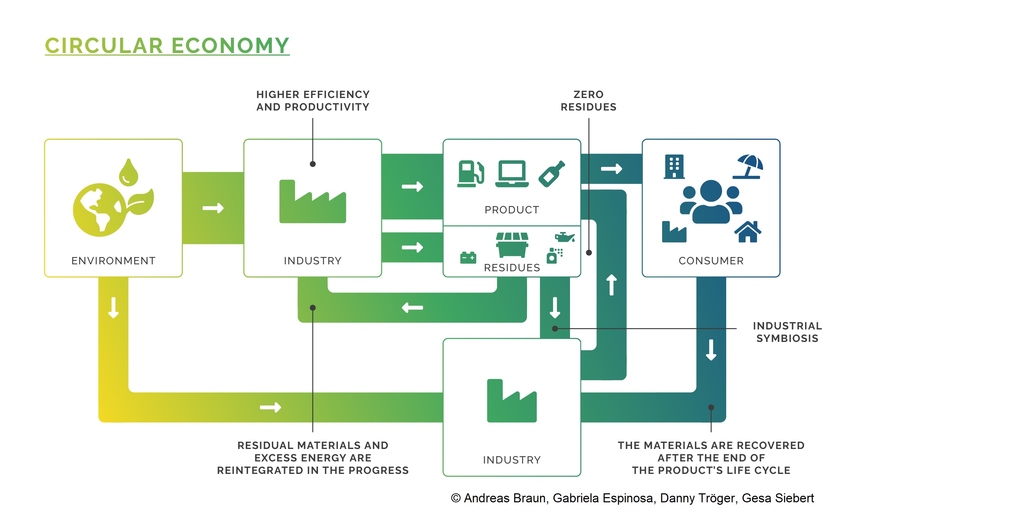 Exchange with Germany-Alumni from Latin America on the development and implementation of a circular economy
As part of the BMBF Round Table "Internationalization", KIT invites to an online exchange with Germany alumni from Latin America on the topic of development and implementation of a circular economy, on January 17, 2022, 3:00 - 5:30 pm CET.
More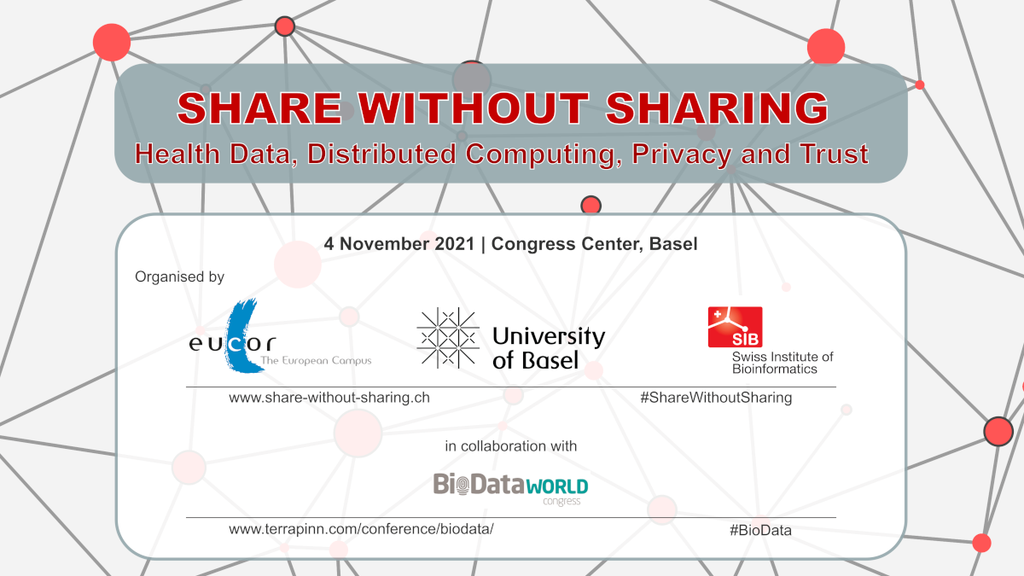 Thursday, November 4th 2021 in Basel
Do you have an interest in analysing and/or storing health data, and do you want to do so in compliance with international norms? Then this event is for you! It is not only aimed to inform technical professionals, but also to provide answers to the C-level, while educating and inspiring the next generation of health-data professionals.
More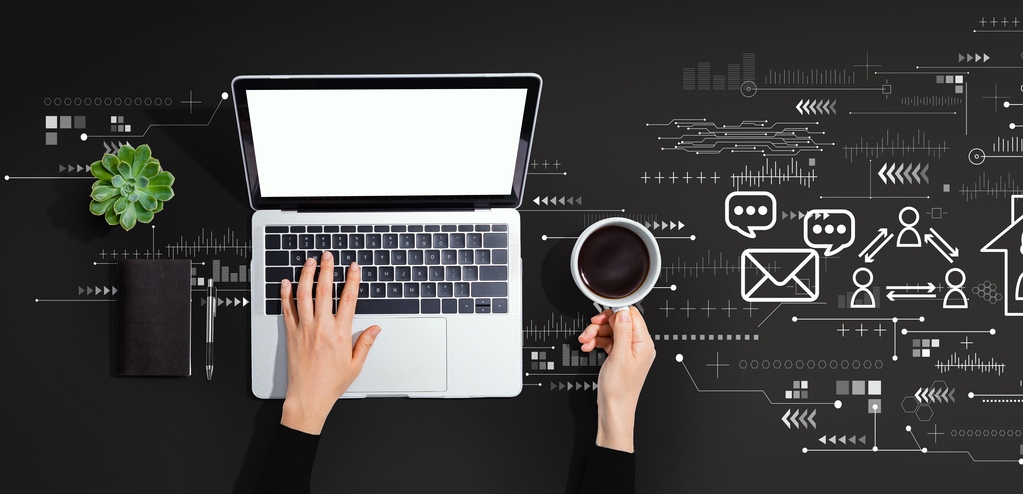 IECO Days 2021
The German-Chilean network project IECO is hosting the second edition of the IECO Days on October 5 and 6. This time, the highlight will be an expert panel on technology transfer in the field of green hydrogen. In addition, there will be scientific sessions around the approach of Eco-Industrial Development. Scientists, students and professionals are welcome.
Please register here: https://ieco-institute.com/events.html
More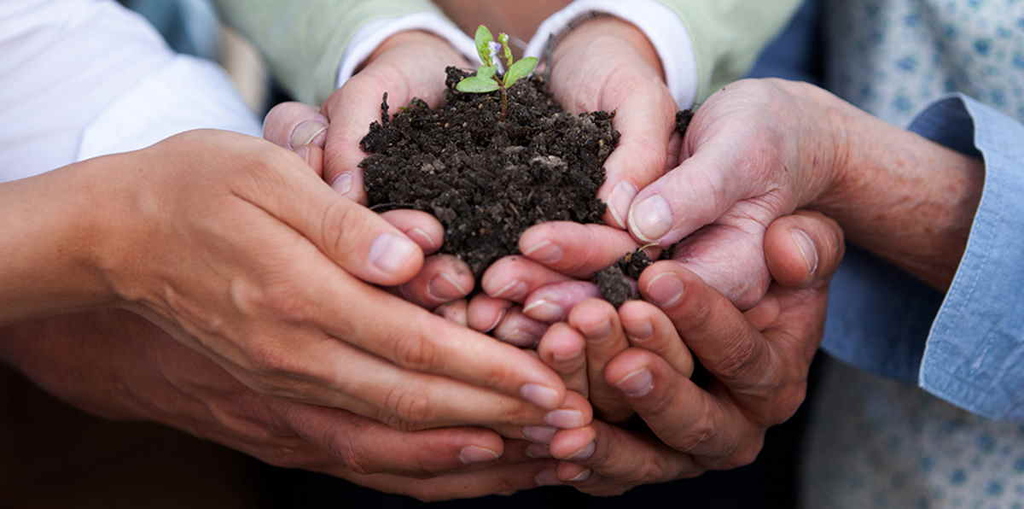 Apply for Seed Money
The new Seed Money Call is open! As teacher or researcher of one of the member universities of Eucor – The European Campus you can apply for funding (up to 60,000 euros) for your bi- or trinational project. Apply before September 30th.
More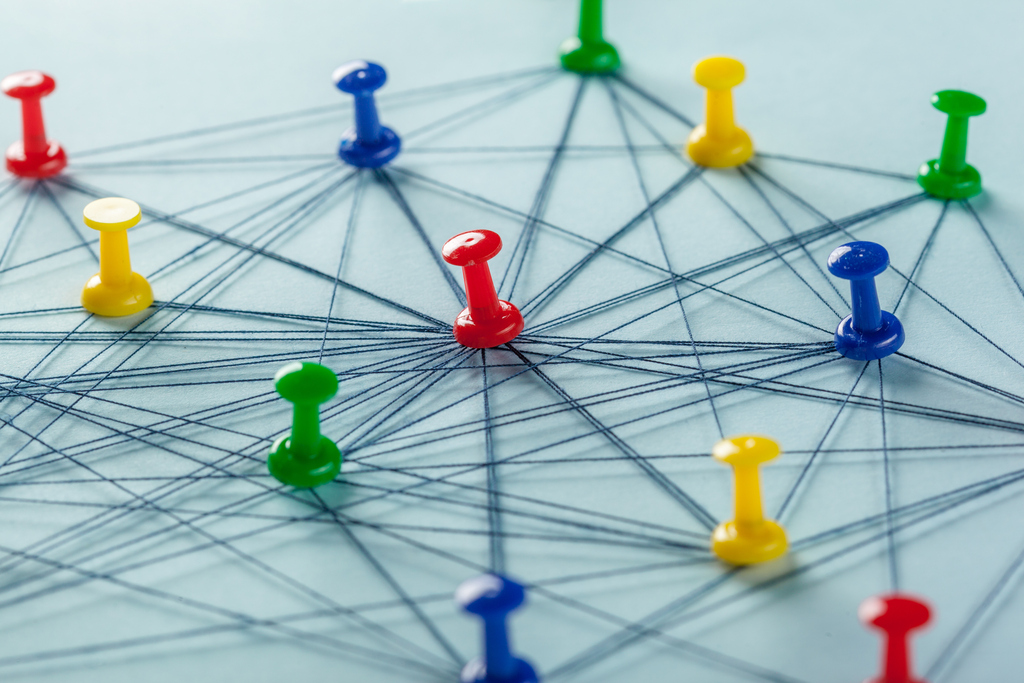 For Postdocs - Matchmaking Upper Rhine Energy Storage Systems - 28 september 2021
Be part of the Eucor network: 5 universities, 3 countries
Make new contacts in your research area, find opportunities for future collaboration, and start co-creat projects. The number of participants is limited, a selection will be made. Please register until the 8th of September.
Mehr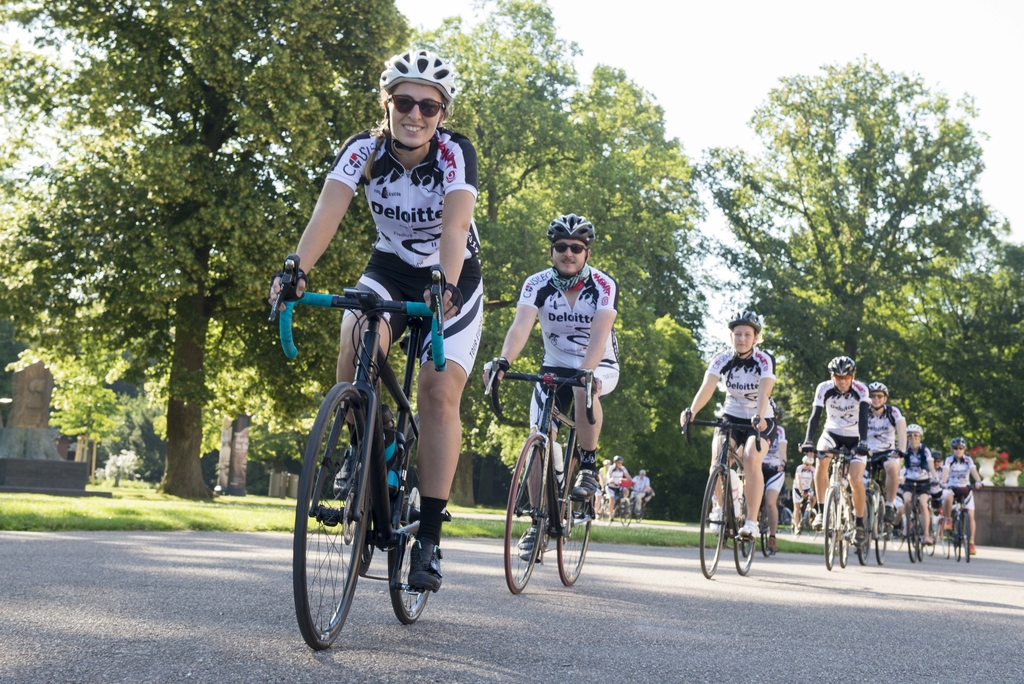 Registration Tour Eucor Lite 2021
A year without Tour Eucor? Impossible! The Tour Eucor Lite is a short version of the normal cross-border bike tour. It will take place from the 4th to the 5th September 2021 and consists of a two-day bike tour from Offenburg, via Strasbourg, to Karlsruhe. Registration available until July 25.
More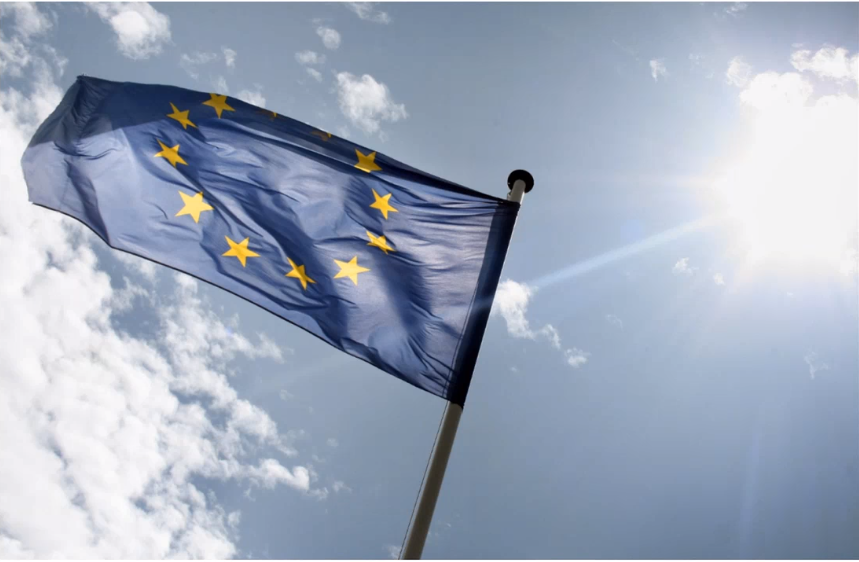 EPICUR-Research: a new dimension for the European university alliance
In the framework of the EPICUR alliance, the « EPICUR-Research » project, coordinated by Karlsruher Institut für Technologie, launched in January 2021 and funded by the European Commission's Horizon 2020 programme, is setting up new types of research collaborations at a European level for early career researchers.
More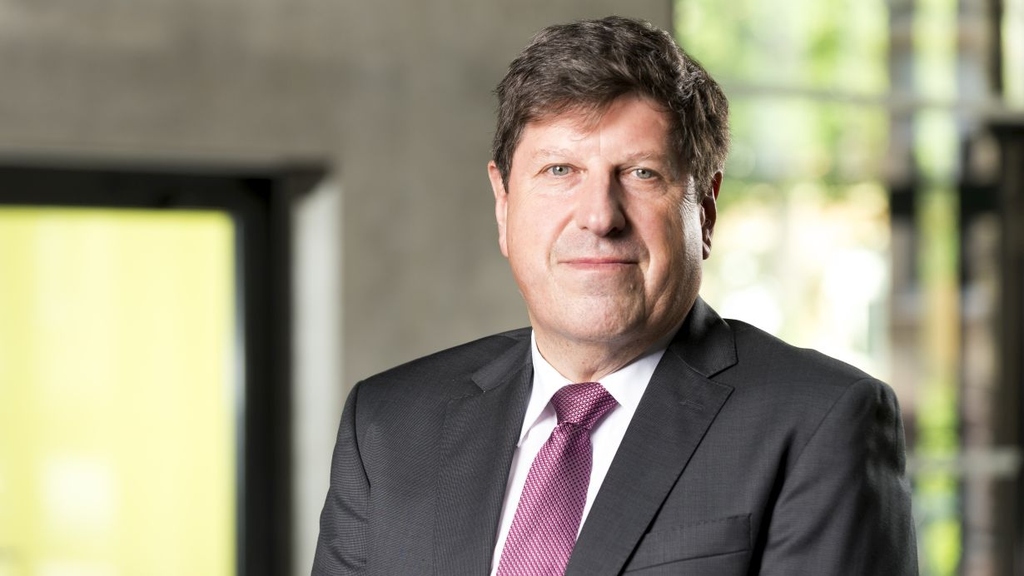 Thomas Hirth new Eucor Vice President
Eucor - The European Campus has elected its new head. Prof. Dr. Dr. h.c.. Andrea Schenker-Wicki, Rector of the University of Basel, is the new president of the association. Prof. Dr. Thomas Hirth, Vice President for Innovation and International Affairs of KIT, was elected as her deputy. Together, they will preside over the trinational university network for the next three years.
More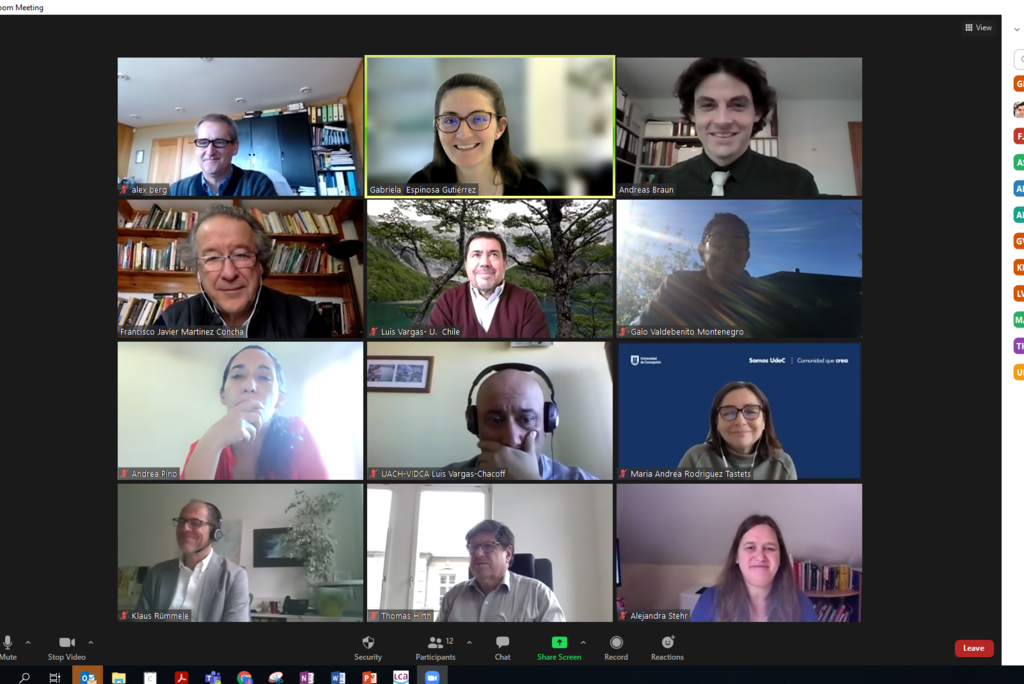 First IECO Steering Committee Meeting
With its first Steering Committee Meeting, the BMBF funded Network project "Institute of Eco-Industrial development" (IECO) celebrated another milestone on 04 May 2021. Vice President Prof. Thomas Hirth highlighted the long-standing history of cooperation between the KIT and the three Chilean universities.
More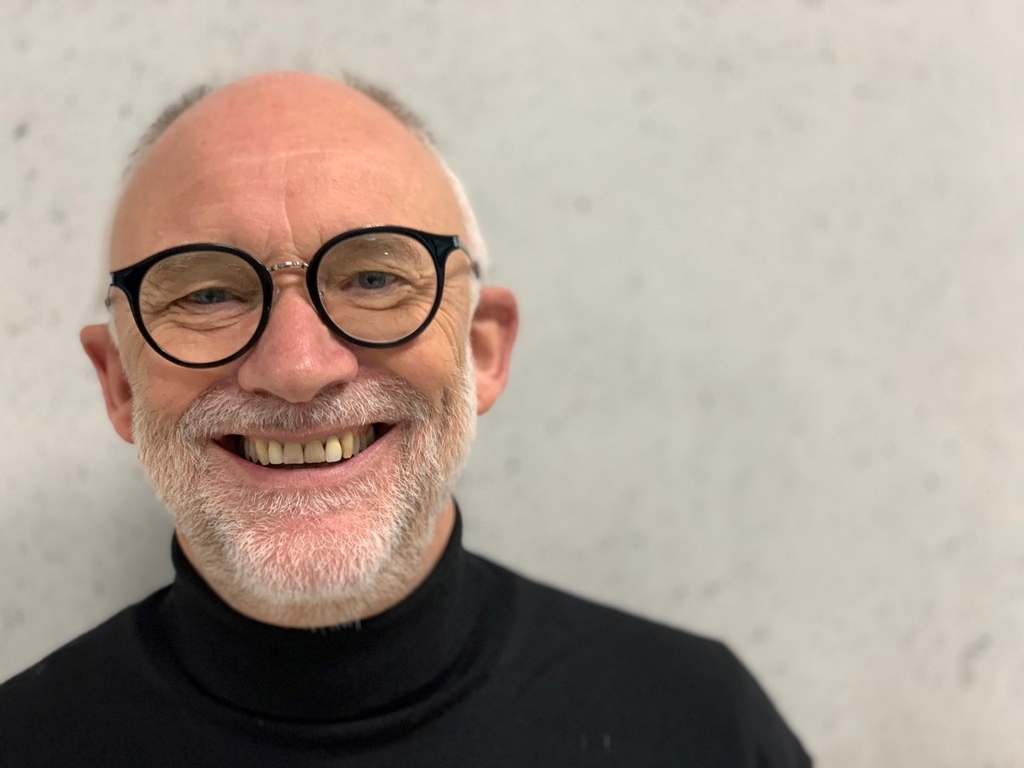 Prof. Johannes Blümer appointed "Science Ambassador" at UNSAM
Prof. Dr. Johannes Blümer has been appointed "Science Ambassador of the Universidad Nacional de San Martín (UNSAM)" in Buenos Aires, Argentina. He was granted this title due to his long-standing commitment and support of the cooperation between KIT and Argentina.
More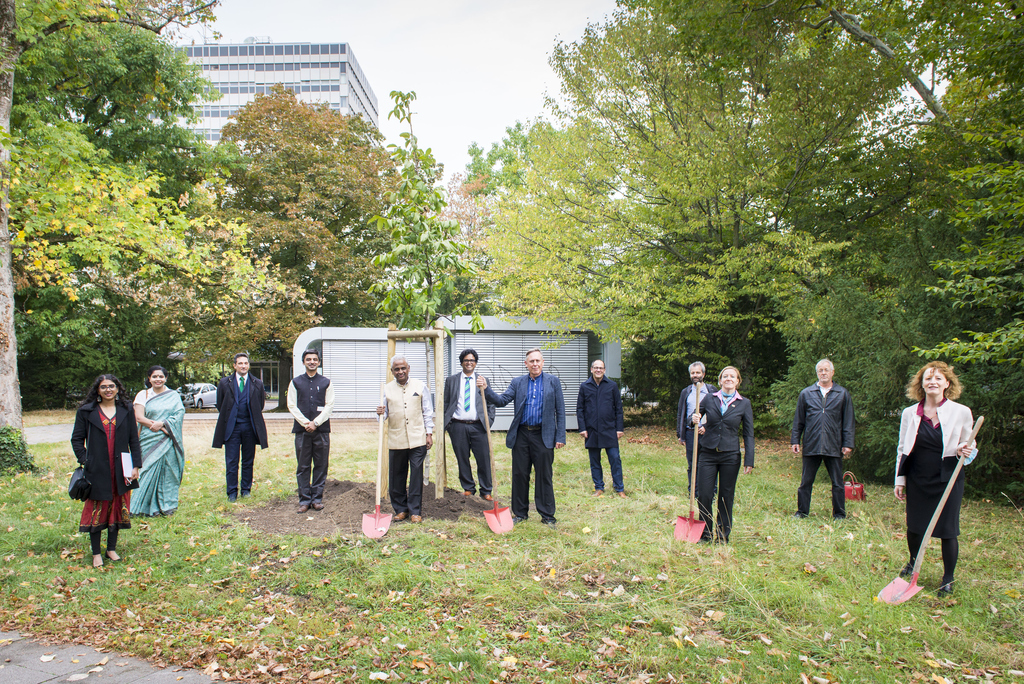 Friendship tree between KIT and India
On the occasion of Mahatma Gandhi's birthday, which will be celebrated for the 151st time on October 2, a tree will be planted on the KIT as a special symbol during the visit. This will be a walnut tree, which is found in both countries, defies climate change, and was an important tree for Gandhi. The tree is to stand for a long and flourishing relationship between KIT and its Indian partners.
More