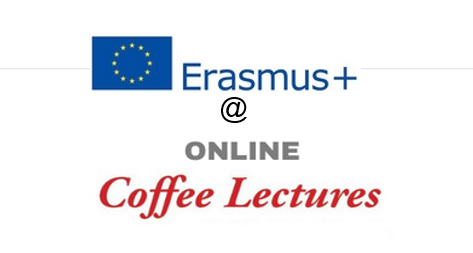 Erasmus@Coffee Lectures
Im WiSe 2021/22 berichten KIT-Studenten im Rahmen der Coffee Lectures der KIT-Bibliothek von ihrer ERASMUS-Erfahrung. Dadurch sollen weitere interessierte Studierende für einen Auslandsaufenthalt im Studium motiviert werden. Für die einzelnen Termine der Veranstaltung klicken Sie unten auf "mehr".
Mehr
MINTernship in the USA
You are studying a subject with a clear connection to energy research and feel interested in a research stay abroad? The MINTernship inclusive programme offers scholarship-funded research stays for students with disabilities and chronic illnesses. Applications for projects at the University of North Carolina at Charlotte (UNCC) in the USA are open until mid-November.

We also invite you to join our info meeting on 26.10.2021 from 16.00-17.00 via Zoom.

Please register via mail to minternship-inclusive@intl.kit.edu.
Interesse an einem Auslandsaufenthalt im Studium? Alle wichtigen Fragen werden in den monatlichen Infoveranstaltungen beantwortet. Die neue Termine im WS 21/22 stehen online (Erasmus / Übersee). Besuchen Sie die Online-Veranstaltungen und stellen Sie Ihre Fragen. Beachten Sie bitte, dass dies die Bewerbungsrunde für Erasmus betrifft, die ihren Auslandsaufenthalt im akad. Jahr 2022/23 (WS, SS oder WS+SS) plant. Je nach KIT-Fakultät gobt es hier unterschiedliche Fristen.
Stipendien & Finanzierung