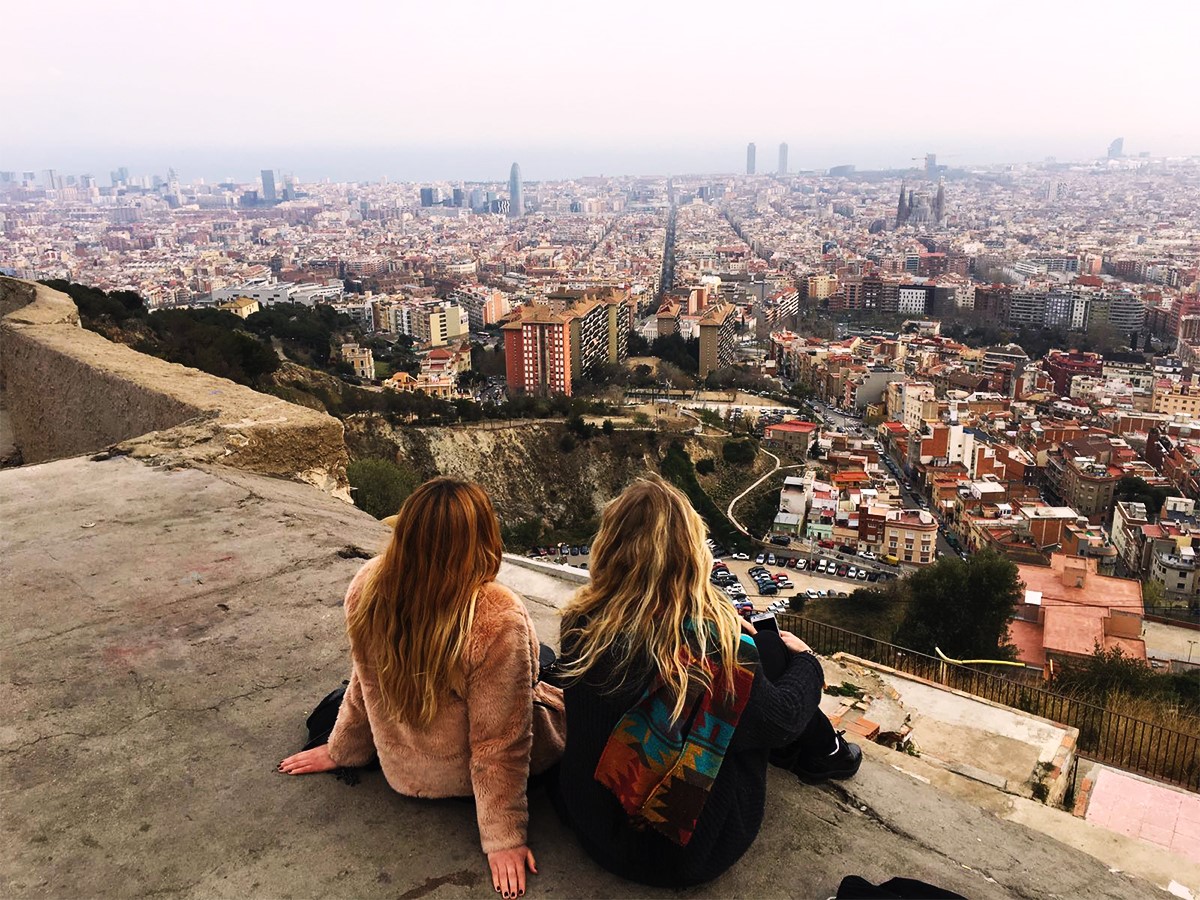 Studienbescheinigung des KIT
Wenn Sie an dem ERASMUS-Programm teilnehmen, müssen Sie für die komplette Dauer Ihrer Mobilität am KIT eingeschrieben bleiben. Damit das IStO das überprüfen kann, müssen Sie Ihre aktuelle Studienbescheinigung des KIT als PDF von dem Campus Management herunterladen und in Mobility Online hochladen. Bitte beachten Sie folgendes:
Aufenthalte mit Anfang ab August und bis März (WS) oder ganzjährige Aufenthalte (WS+SS) à KIT-Studienbescheinigung von WS hochladen.
Aufenthalte mit Anfang ab Januar und bis Juli (SS) à KIT-Studienbescheinigung von SS hochladen.
Certificate of Attendance (CoA)
in Bearbeitung
Learning Agreement "before the mobility" mit allen Unterschriften
in Bearbeitung
Learning Agreement "during the mobility"
in Bearbeitung
Certificate of Departure (CoD)
in Bearbeitung
Vorlage zum persönlichen Erfahrungsbericht
in Bearbeitung
Der Mobilitätszuschuss wird am KIT nicht monatlich, sondern in zwei Raten ausgezahlt.
Erste Rate
Die erste Auszahlung erfolgt jeweils im Oktober/November eines jeden Studienjahres (bzw. März/April für das Sommersemester) und entspricht etwa 80% der zu erwartenden Gesamtförderung. Sie ist an das Vorliegen von Grant Agreement (dieses wird im Juni/ Juli für ERASMUS-Aufenthalte im WS bzw. WS und SS und im November/ Anfang Dezember für ERASMUS-Aufenthalte im SS auf Mobility Online zur Verfügung gestellt) und Sicherheitsbelehrung, KIT-Immatrikulationsbescheinigung, Certificate of Attendance und dem von allen drei Seiten unterzeichneten Learning Agreement gebunden.
Die Fristen für das Einreichen der Unterlagen für die Auszahlung der 1. Rate sind folgende:
Aufenthalte mit Anfang ab August und bis März (WS) oder ganzjährige Aufenthalte (WS+SS) à 15. September und 15. Oktober
Aufenthalte mit Anfang ab Januar und bis Juli (SS) à 20. Januar, 15. Februar und 15. März.
In allen Fällen wird die überwiesene Summe erst nach 2 Wochen ab den oben gelisteten Daten auf Ihrem Konto sein.
Zweite Rate
Die zweite Rate erfolgt am Ende des Auslandstudiums, nach Erhalt aller stipendienrelevanter Unterlagen (Certificate of Departure, persönlicher Erfahrungsbericht digital und in Papierform, Transcript of Records) und die Teilnahme an dem 2. OLS-Sprachtest und EU-Online-Fragebogen (Einladung erfolgt mit einer E-Mail). Die Dokumente für die 2. Rate werden unter folgender Seite genau beschrieben: Nach dem Aufenthalt.
Achtung: Zuviel gezahlte Beträge (z.B. wegen Verkürzung der Aufenthaltsdauer aufgrund von Krankheit) werden vom IStO zurückgefordert. Ebenso müssen Sie mit Rückforderungen rechnen, sollten die stipendienrelevanten Unterlagen nicht fristgerecht beim IStO vorliegen oder die 20 ECTS von im Ausland erbrachten Leistungen pro Semester nicht erreicht werden.
Finanzierung für Aufenthalte im Rahmen von SEMP (Swiss European Mobility Programme)
Die Finanzierung für Aufenthalte in der SCHWEIZ (SEMP) liegt in der Verantwortung der Gasthochschule, nicht vom ERASMUS-Team des KIT. Deswegen müssen Sie nur Ihr Learning Agreement (LA), die Sicherheitsbelehrung, die Immatrikulationsbescheinigung des KIT, eventuelle Änderungen Ihres LA, Ihren Erfahrungsbericht und Ihr Transcript of Records der Gastuniversität in Mobility Online hochladen bzw. erfassen.

►in Bearbeitung (EVENTUELL IST DIE INFO SCHON VERALTET)

BILDSCHRIMFOTOS AUS MOB-ON MÜSSEN ÜBERSETZT WERDEN
An extension is only possible in the same academic year, as the ERASMUS+ funds are tied to the academic year. A stay in the summer semester can therefore not be extended to the following winter semester.
Please note that an extension for stays in the academic year 2022/23 is excluded for administrative and financial reasons! The process described below is expected to apply from academic year 23/24 (start of the stay in winter semester 23/24).
If you extend your stay in the winter semester to the following summer semester, please note the following:
Check with the partner university (PHS) whether you can stay longer as an ERASMUS+ student. This decision lies with the PHS, as you have initially only been nominated for one semester. Afterwards, please obtain the approval of your faculty coordinator at KIT. Once both the PHS and your KIT faculty have agreed, we will confirm our agreement for the extension by e-mail to your contact at the host university. Send the e-mail address of the contact person at your host university to

erasmus-out∂intl kit edu

.

You must conclude a new Learning Agreement (LA) for the second semester, which must be signed by both the partner university and your faculty coordinator in Karlsruhe; i.e. you must also coordinate the extension in your faculty (can be done by e-mail). Please remember that you must return at least 20 ECTS credits per semester.

As things stand at present, we cannot guarantee you a scholarship for the summer semester, but you would of course have all the other ERASMUS benefits. After the submission of the new LA, we will certainly inform you whether funding for the extension is possible.
Please express your interest in an extension in Mobility Online after you have received approval for an extension from the host university and your faculty. However, this is only possible after you have uploaded the Learning Agreement "during the mobility" with all signatures (if there have been changes in your LA). Communicate your interest in an extension before January 15th of each year.

After you have entered your interest in an extension in Mobility Online, please upload the Learning Agreement for the new (2nd) semester.
The new Grant Agreement must be downloaded, scanned and signed and sent to
erasmus-out∂intl.kit.edu
by March 15 at the latest. Funding can only be granted upon receipt of the GA. You must send or hand in the original document by post to the IStO after your return. This is a prerequisite for the payment of the 2nd installment after the end of your mobility.