Two days of program on diversity in an international context
The International Days offer an opportunity for anyone interested to get to know more about the international activities at KIT and in its surrounding area. People from various professional and personal backgrounds talk about the experiences with diversity and interculturality and develop new ideas together with the visitors.
In a number of talks and discussion formats, women and men from science, culture, and politics get a chance to speak. Seminars and workshops offer visitors of the International Days opportunities to receive active further education and to learn directly from intercultural competence and antidiscrimination experts.
Another highlight of the event is the exclusive performance night at the Badisches Staatstheater. With the International Days, KIT wants to demonstrate how research, teaching, and innovation benefit from cultural diversity and present people who drive and live diversity.
Program
A wide range of talks, discussions, and workshops is scheduled to take place in the Senate Hall of the KIT Executive Board (building 11.30). Listed below is further information on the specific events. Information subject to change.
Day 1 - Wednesday, 22 June
12:00 pm - 12:30 pm: Welcome address by Prof. Dr. Thomas Hirth, Vice President for Innovation and International Affairs, KIT, Introduction by Dr. Klaus Rümmele, Head of Business Unit International Affairs, KIT
12:45 pm - 1:30 pm: Talk Prof. Dr. phil. Yasemin Karakaşoğlu: International Diversity in the University Environment - Measures, Strategies, Perspectives
1:45 pm - 2:30 pm: Talk Noomi Arndt & Lisa Jürgens: Anti-discrimination Agency Karlsruhe
The Anti-discrimination Agency Karlsruhe presents itself in a keynote speech and a subsequent round of questions on the topic of discrimination and the General Equal Treatment Act (AGG). It is located at the Stadtjugendausschuss e.V. as part of a private sponsorship which is allowing independent action. The Agency supports people who are being discriminated by offering free advice, also beyond the scope of the AGG. It offers workshops and empowerment services to raise awareness for and empower people in its topics. An elementary part of its work is the cultivation of its extensive network of cooperative partners.
1:45 pm - 2:30 pm: Workshop Ulrike Settelmeyer & Jonas Nees: Cultural Office and Children's Office Karlsruhe
How Participation Allows to Experience the Strengths of Diversity
The city of Karlsruhe will open participation spaces in several projects to allow the potential of diversity to be experienced and utilized. The Cultural Office and the Children's Office of the city of Karlsruhe present two different approaches for participation in line with collective and diverse city development. Participants get a chance to reflect on active and passive participation processes.
3:00 pm - 3:45 pm: Award Ceremony DAAD Award and Scholarship with Accompaniment by the German-Ukrainian FächerChor
Once a year, KIT honors particularly committed foreign students with an award by the German Academic Exchange Service (DAAD). This prize is endowed with 1000 euros. Nominations are made for international students who perform extraordinarily well within their studies and additionally show great intercultural commitment to society. The DAAD scholarship is awarded to doctoral students who have shown special academic achievements and, in addition, an outstanding commitment in an international context at KIT.
This year's award ceremony will be musically accompanied by the German-Ukrainian FächerChor. This is an integrative project that rehearses in German, Russian, and Ukrainian under the musical direction of Peter Arestov from Karlsruhe, who has roots in Kharkiv.
4:00 pm - 5:30 pm: Panel discussion (in English) Bridget Breiner, Eleazar Rodriguez, Prof. Dr. Markus Klute, Dr. Farnaz Mahdavian: "Diversity in everyday working life: Chances, tensions, experiences"
8:00 pm - 10:15 pm Ballet performance at Badisches Staatstheater: RUß - A Story of Aschenputtel
Bridget Breiner's first story ballet allows a fresh take on a familiar fairy tale. From the perspective of one of the supposedly evil stepsisters, Bridget Breiner tells the story of Cinderella as a parable about the sometimes arduous path to one's own happiness and freedom. The result is a ballet for young and old, for which she was awarded the German Theater Prize "DER FAUST" in 2013.
Music by Johann Strauss (son), Woody Guthrie, Nina Simone and others.
CHOREOGRAPHY & INSPECTION Bridget Breiner STAGE & COSTUME Jürgen Kirner LIGHTING Patrick Fuchs DRAMATURGY Anna Grundmeier, Florian König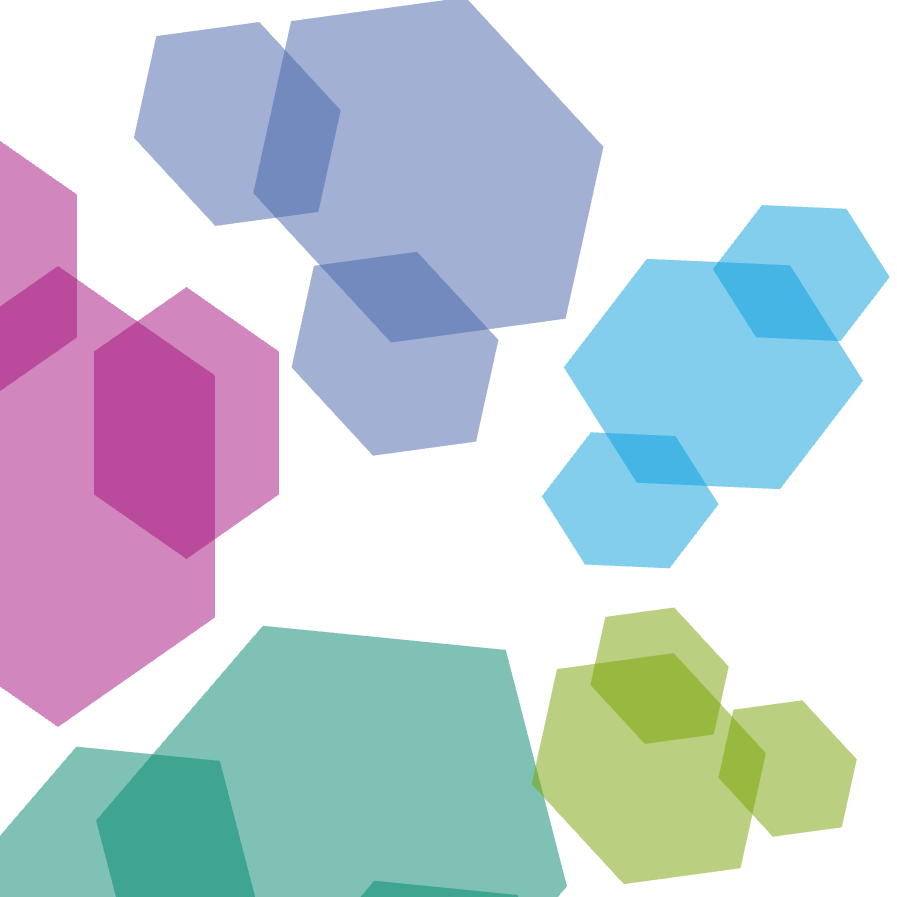 PROGRAM
Here you will find all important information for the two event days at a glance.
>>>
Day 2 - Thursday, 23 June
9:00 am - 9:45 am: Talk Judith Blumberg (in English): Doing Diversity - Common Myths and Everyday Challenges of Working as a Diversity Officer
In the last couple of years, a new profession has been gaining in importance: the diversity officer. More and more private companies as well as public institutions like universities and theaters create such a post in reaction to the growing public debate and political demands. But what is behind this job title? How does one become a diversity officer? What does it mean to be working on diversity?
In her talk, Judith Blumberg, agent for diversity at the Badisches Staatstheater Karlsruhe, touches upon these questions and showcases by means of her own biography, career, and glimpses of her work life that the job of diversity officer is much more than a temporary trend. Following the talk is an opportunity for questions and further conversation.
9:00 am - 9:45 am: Talk Oliver Schmidt & Michael Zacherle: EPICUR – Building a European University in Dialogue with Society
The goal of the European University EPICUR (European Partnership for an Innovative Campus Unifying Regions) is to create an attractive, innovative European university for a new generation of students in Europe. A total of nine universities from the following seven European countries are part of the alliance: Austria, Denmark, France, Germany, Greece, the Netherlands and Poland. EPICUR offers novel cooperation opportunities for students and staff from academia and administration and focuses on the complete knowledge quadrilateral of teaching, innovation, research, and interaction with society.
10:00 am - 11:30 am: Panel discussion Dr. Birgid Langer, Dominika Szope, Martin Lenz: "Cross-sectoral diversity: structures, measures, instruments"
1:00 pm - 2:00 pm: Workshop Ines Köhler: Unconscious Bias - Training for employees
Unconscious prejudices influence our daily decision-making. In the course of the INTERNATIONAL DAYS 2022, Ines Köhler wants to increase the participants' awareness for this and show them initial courses of action during her Unconscious Bias Workshop. The goal is to notice, identify, and question one's own prejudices. Participants learn to reflect on and discuss different possible behaviors, which they can integrate into their daily work life afterwards.
As consultant for diversity and human resources development, Ines Köhler designs concepts for diversity in teaching and is involved in the topic of diversity competence at KIT. She is offering several workshops and trainings on topics like Unconscious Bias, Gender Training, and Diversity-fair Teaching.
2:00 pm - 6:00 pm: 17th Humboldt-Tag
On July 23, the International Days merge directly into the 17th Humboldt-Tag at KIT. Anyone interested has the opportunity to learn more about financial support for researchers from the Alexander von Humboldt Foundation and can establish first contacts.
The Alexander von Humboldt Foundation offers international postdocs the opportunity of a financed research stay at KIT and also finances KIT researchers working abroad.
At the Humboldt Day, Prof. Markus Klute (Institute for Theoretical Physics, KIT), contributor to the discovery of the Higgs boson particle and new Humboldt Professor of KIT, will give unique insights into his research in his lecture "Unveiling Nature's Secrets - The Future of Particle Physics". In addition, several Humboldt scholars and laureates will present their current research projects in Humboldt lightning talks.
Moderation
Prof. Dr. Caroline Y. Robertson-von Trotha studied sociology, philosophy, and history in Heidelberg and Karlsruhe. Born in Scotland, she obtained a Doctor of Philosophy with a dissertation on the topic of ethnic identity and political mobilization, before writing her habilitation thesis at the University of Karlsruhe (TH) on the dialectic of globalization. She was managing director of the Interfakultatives Institut für Angewandte Kulturwissenschaft (interfacultative institute for applied cultural studies) at the University of Karlsruhe and then, after 2002, founding Director of the successor institution, the Center for Cultural and General Studies (ZAK) at KIT, which she headed for almost 20 years. Her main areas of research are cultural change and globalization, multiculturalism and integration policies as well as the theory and practice of public science.
During the INTERNATIONAL DAYS 2022, she will moderate the panel discussion on the topic of "Diversity in everyday working life: Chances, tensions, experiences".
Priv-Doz. Dr. Jens Rudat, born in 1975, completed his biology studies at Universität Bonn, directly followed by his doctorate in microbiology in 2000, for which he received a scholarship from the graduate funding program of the state of North Rhine-Westphalia. Jens Rudat has been working at KIT for more than fifteen years. He was group leader for Biocatalysis at the Institute of Process Engineering in Life Sciences BLT-2 - Technical Biology from 2006 onwards, before being appointed as a temporary academic councilor in 2012. Since 2022, he has been a private lecturer with a venia legendi for the subject of technical biology. His research focus is on molecular biology and process optimization of enzyme reactions, being part of international research collaborations with China, South Africa, and Iran.
Born in 1965, Dr. Klaus Rümmele studied German and English Literature and Politics at Albert Ludwigs University in Freiburg and University of Ulster at Coleraine/Northern Ireland. He worked as a journalist, before he did Public Relations at University Karlsruhe, which later merged with the National Research Center Karlsruhe to Karlsruhe Institute of Technology (KIT). In 2011, he did his PhD in Literature at KIT. Since February 2019, he is Head of the International Affairs Business Unit at KIT.
At the INTERNATIONAL DAYS 2022, he will moderate the panel discussion on the second day of the event on the topic of "Cross-sectoral diversity: structures, measures, instruments" with panel participants Dr. Birgid Langer, Dominika Szope, and Martin Lenz.
Exhibitors
Spread about the Ehrenhof location, different KIT groups representing interculturality and diversity in their composition and activity will present themselves and invite to information, help, and discussion at their stands.
Popice
A culinary delicacy will be offered by Popice, an ice cream manufacturer from Karlsruhe. On the first day of the event, Popice will be providing guests at the INTERNATIONAL DAYS 2022 with regional coffees and handmade popsicles.
Popice stands for a tasty and healthier alternative to conventional ice cream. The ice cream manufactory relies on seasonal fruits in its production to achieve optimal taste without using any flavor enhancers, preservatives, and colorants. "Real fruits, real taste" is its motto.
Registration
You can register for the individual events until June 21, 2022. Simply state your email address and choose a password.
We invite you to send us any questions or feedback at intdays∂intl.kit.edu.