Delegation from Leeds visiting KIT
At the beginning of May, a three-member delegation from Leeds University visited KIT. The focus was on future cooperation.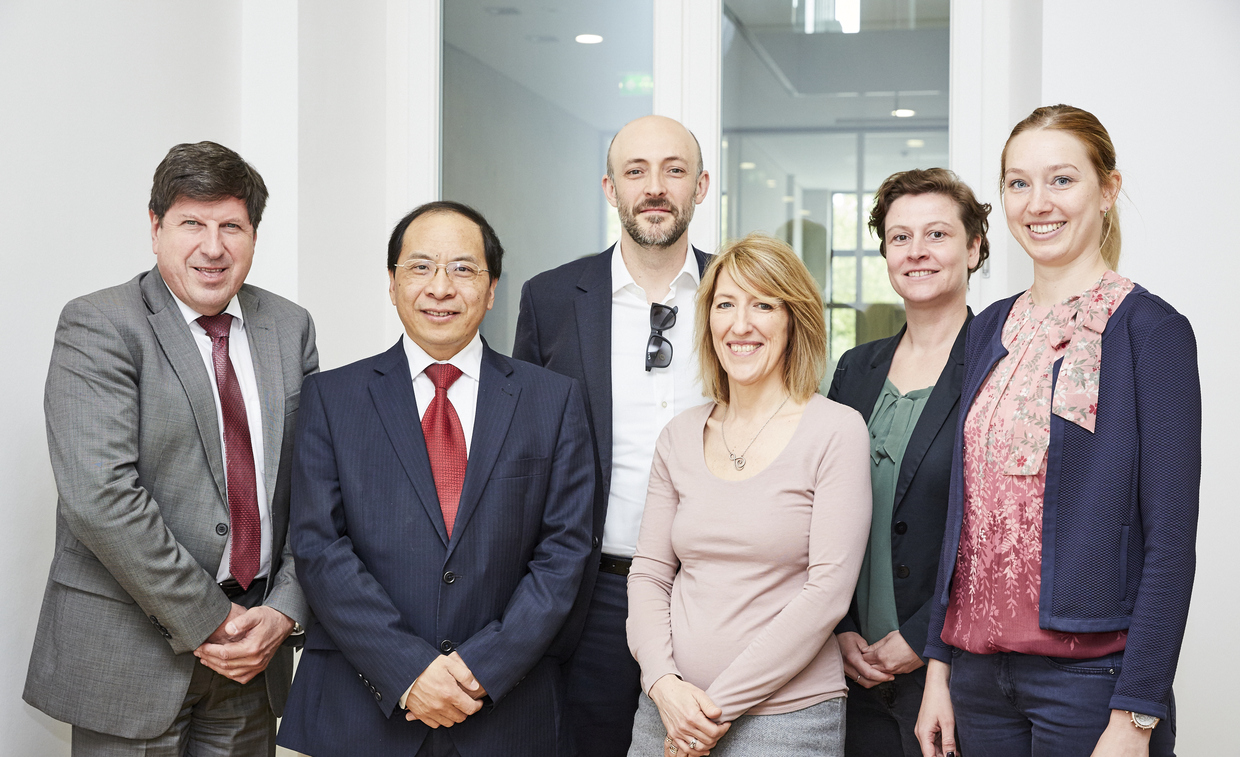 The delegation came to KIT for the first time. Vice President Thomas Hirth received Professor Hai-Sui Yu, Pro-Vice-Chancellor International, Jane Madeley, Chief Financial Officer and responsible for Strategy Development, as well as Dr. Raul Fuentes, Pro-Dean International for Engineering, at Campus South. In addition to getting to know each other and presenting the thematic areas of strength of the two universities, the topic was also research funding. From KIT, Dr. Kristine Bentz, expert on EU funding, also took part in the discussion, which focused on funding within and outside the current EU funding framework in the wake of Britain's withdrawal from the European Union. Views and opportunities on the future form of cooperation with Britain, in research and beyond, were discussed.
In the afternoon, the delegation visited research projects and large-scale research facilities at Campus North. The focus was on the topic of climate and environment, an important field of cooperation between KIT and the University of Leeds. The partnership between the Institute for Climate and Atmospheric Research (ICAS, University of Leeds) and the Institute of Meteorology and Climate Research (IMK, KIT) is an example of successful collaboration in research between both universities.