Guide for Starting a Career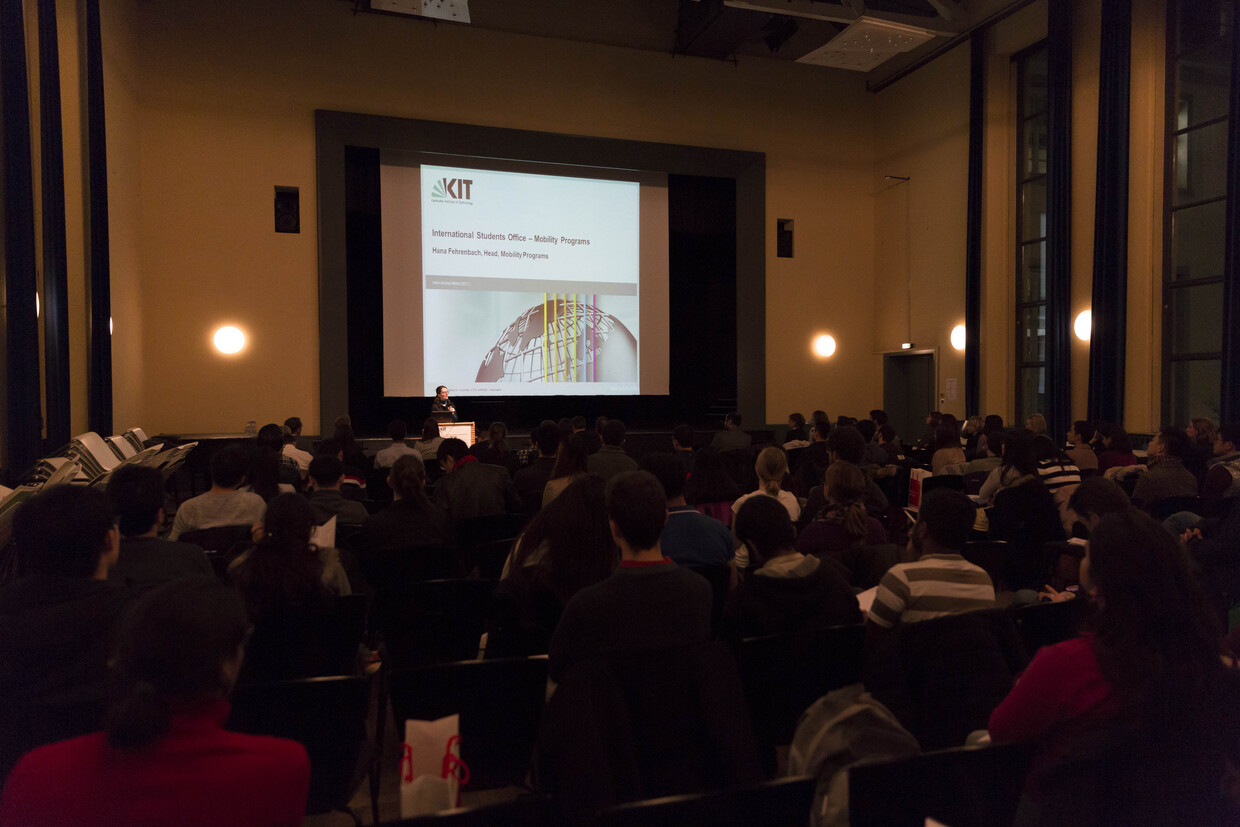 Start Your Career: Information event of KIT and the Karlsruhe TechnologyRegion for students, doctoral researchers, and postdocs from abroad
In view of the general shortage of specialists, international graduates are of enormous importance to the German labor market. Options for starting careers in the Karlsruhe TechnologyRegion (TRK) were presented to them by KIT and TRK at the event "Start Your Career in the Karlsruhe TechnologyRegion." About 120 students, interns, and (young) scientists informed themselves about possibilities of work in Germany and associated organizational matters, such as visa applications and work permits. International alumni of KIT, who have worked in the TRK since their graduation, reported about their experience. "Studies at KIT are an excellent basis for a successful start of a career. It is our clear objective to provide young people with comprehensive and research-oriented education and to impart to them interdisciplinary competences," said KIT Vice President for Innovation and International Affairs, Professor Thomas Hirth.
Short lectures highlighted the TRK as an attractive region for life and work. Several units of KIT informed about their offers and were ready to provide direct individual advice. Among them were the International Students Office, the Career and Alumni Service, Karlsruhe House of Young Scientists, the Personnel Development and Vocational Training Unit, Innovation and Relations Management, as well as the International Scholars and Welcome Office. The Karlsruhe-Rastatt Labor Agency introduced its services for supporting international students after graduation or the doctorate in finding a job and selecting the right profession. In addition, CyberForum e.V. and the Kontaktstelle Frau & Beruf (contact office woman and career) were represented.
The event was organized by the International Affairs Business Unit and the Career and Alumni Service of KIT in cooperation with the Karlsruhe TechnologyRegion and the Karlsruhe-Rastatt Labor Agency. The event was funded by the Baden-Württemberg Ministry of Science, Research, and the Arts, the Baden-Württemberg Ministry of Economic Affairs, Labor, and Housing, and the German Academic Exchange Service (DAAD).