Initiatives and General Information at KIT:
Further Networks and Platforms (External Links):
Germany Platform: www.chance-for-science.de

Social network for refugees and local scientists. It also lists offers from German universities and research centers for migrants.
Euraxess Opportunities for refugees: How to apply?

Additional Funding for Refugee Scholars and Scientists
Baden Wuerttemberg Funds for persecuted scientists (Website in German only)
International / Worldwide Networks:
Scholars at Risk is an international network of institutions and individuals whose mission it is to protect scholars and promote academic freedom​.

Scholars at Risk - German section
The German Section of the global Scholars at Risk Network is composed of German universities, research institutions and science organisations that campaign to support and offer sanctuary to researchers under threat as well as to protect academic freedom
Rescuing persecuted scholars and preserving their lives, voices and ideas around the globe.

Cara (Council for At-Risk Academics)
Helps academics in immediate danger and supports higher education institutions whose continuing work is at risk or compromised.

Germany Institutes of Technology supporting Integration of Refugees in Germany.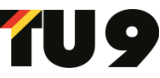 German Rectors' Conference (HRK)
Universities for openness, tolerance and against xenophobia - Nationwide campaign by HRK member universities.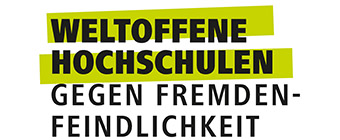 Social startup providing higher education to refugees.
United Nations High Commissioner for Refugees (UN-UNHCR)
New York Declaration for Refugees and Migrants: Political will for saving lives and protecting rights of refugees and migrants around the globe.
Report: "Missing Out – Refugees Education in Crisis"
A report about the current educational situation of young refugees of school-age under UNHCR's mandate.
Deutsche Akademische Flüchtlingsinitiative Albert Einstein (DAFI)
German initiative offering scholarship for talented refugees and enabling them with studying opportunities at universities
Arab-German Young Academy of Sciences and Humanities (AGYA)
AGYA brings together excellent Arab and German scholars to face shared challenges and develop solutions through research cooperation
ReDI- School of Digital Integration
A non-profit digital school for tech-interested newcomers applying for asylum in Germany
Read more: "Diese Flüchtlinge könnten Ihre neuen Entwickler sein"
Network of Universities from the Capital of Europe (UNICA)
A network bringing together 46 Member Universities from 35 capital cities of Europe to facilitate international collaborations and promote academic leadership
Read more: UNICA-SAR Seminar on Academic Freedom
Useful Information and Activities for the Integration of Refugees
RefugeeGuide Online: Provide first information about Germany in more than 15 different languages.
Bildungscafé for refugees in Karlsruhe: provide deeper insights about life in Germany through e.g. visiting cultural institutions and further education in language skills.