Other Options
In addition to the scholarships described here in detail, there are other ways to finance a study abroad.
These depend on the study of the candidate, the country of destination and other criteria.
The DAAD (German Academic Exchange Service) offers scholarships in its Database with a good overview of the possibilities available. Both DAAD scholarship programs and other funding organizations are included here.
Do not hesitate to apply, we can assist you!
Landtagsstipendium Israel
Das Ministerium für Wissenschaft, Forschung und Kunst Baden-Württemberg fördert Studierende, Nachwuchswissenschaftler/-innen und Praktikant/-innen deutscher und israelischer Staatsangehörigkeit, die im Rahmen von Hochschulpartnerschaften einen Aufenthalt in Baden-Württemberg bzw. Israel planen.
Weitere Informationen
Ansprechpartner für KIT-Studierende, die einen Aufenthalt in Israel planen: Cornelia Stoll
Interessierte Studierende können Ihre Bewerbung bis 21. Oktober bei Frau Stoll einreichen.

Fulbright Reisekosten-Stipendium USA
Deutsche Studierende der Bachelor- und Master-Programme, die im Studienjahr 2020-2021 im Rahmen eines Austauschprogramms des KIT an einer Partnerhochschule in den USA studieren, können sich jetzt für ein Reisestipendium bewerben.
Die Stipendienleistungen beinhalten 2.000 Euro, die Teilnahme am Berlin Seminar (21.-25. März 2020) und die Aufnahme in das Netzwerk von Fulbright Germany.
Bewerbungsfrist: 15. Januar 2020
Bewerbungsinformationen und Antragsunterlagen sind auf der Website der Fulbright-Kommission zu finden.
Das Bewerbungsformular muss per E-Mail an die Fullbright-Kommission gesendet und die Unterlagen beim International Students Office eingereicht werden.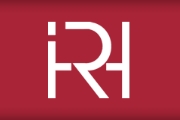 Förderprogramm Studium in Australien und Neuseeland
Das Institut Ranke-Heinemann bietet verschiedene Stipendienmöglichkeiten (Studiengebühren bzw. Reisekostenzuschuss) für ein Studium in Australien und Neuseeland.
Weitere Informationen hierzu finden Sie hier (PDF).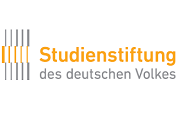 ERP-Stipendienprogramm
Das ERP-Programm unterstützt Studien-und Forschungsvorhaben an allen US-amerikanischen Spitzenuniversitäten. Es richtet sich an exzellente AbsolventInnen aller Fächer, die mindestens über einen Bachelorabschluss verfügen. Die finanzielle Förderung umfasst einen Zuschuss zu den Studiengebühren, ein monatliches Lebenshaltungsstipendium, einen Reisekostenzuschuss sowie Startgeld.
Weitere Informationen auf dem Flyer und auf der Website.
Bewerbungsschluss ist jeweils der 15. Oktober eines Jahres.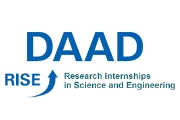 RISE weltweit des DAAD
Im Rahmen des Stipendienprogramms RISE weltweit vermittelt der DAAD Forschungspraktika für Bachelor-Studierende deutscher Universitäten und Fachhochschulen. Die Forschungspraktika finden während der vorlesungsfreien Zeit im Sommer 2017 statt. Ein Stipendium hilft bei der Deckung der Lebenshaltungskosten.
Weitere Informationen zum Programm finden Sie unter www.daad.de/rise-ww
Bewerbungsfrist für Praktika in Kanada: 27. Juli 2016 bis 20. Sept. 2016
Bewerbungsfrist für Praktika weltweit: 1. Nov. 2016 bis 22. Dez.2016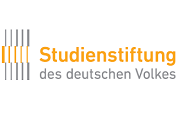 Mc-Cloy Programm der Studienstiftung des deutschen Volkes
Im Rahmen des McCloy-Programms werden Vollstipendien für zweijährige Master-Studiengänge an der Harvard Kennedy School of Government vergeben, die neben Lebenshaltungs- und Reisekosten die vollen Studiengebühren von mehr als 100.000 USD in Harvard abdecken.
Bewerbungsfrist ist jeweils der 1. November eines Jahres. Alle Bewerbungsunterlagen sowie wichtige Hinweise zum Verfahren stehen unter www.studienstiftung.de/mccloy/ zum Download bereit.
Weitere Informationen zum Programm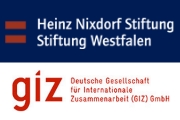 Heinz Nixdorf Programm Asien-Pazifik
Das Stipendienprogramm der Heinz Nixdorf Stiftung und der GIZ (Deutsche Gesellschaft für Internationale Zusammenarbeit GmbH) fördert die Asien-Pazifik-Erfahrung deutscher Nachwuchsführungskräfte. Angeboten werden Seminare zur interkulturellen Sensibilisierung/Landeskunde, Intensivsprachkurse sowie Praktika.
Weitere Informationen

Lektorenprogramm der Robert Bosch Stiftung in Osteuropa und Asien
Das Lektorenprogramm der Robert Bosch Stiftung fördert Stipendiaten, die an Hochschulen in Osteuropa und Asien Deutsch als Fremdsprache unterrichten und Bildungsprojekte durchführen. Bewerben können sich Hochschulabsolventen aus Deutschland, Österreich und der Schweiz sowie Nachwuchswissenschaftler und -dozenten aus Osteuropa und Asien mit einem besonderen Interesse an Lehre und Projektarbeit.

Die Stipendiendauer beträgt ein oder zwei Jahre. Die Robert Bosch Stiftung vergibt ein monatliches Stipendium und trägt sämtliche Kosten für Reisen, Weiterbildungen und Versicherungen.

Die Bewerbungsfrist für Stipendiaten endet jährlich am 28. Februar für das im September beginnende Hochschuljahr.
Stipendium für Forschungsaufenthalte im Bereich Biowissenschaften und Biotechnologie in China
Das Stipendium richtet sich an deutsche Masterstudierende, Doktoranden, Postdocs und ProfessorInnen an einer baden-württembergischen Hochschule.
Die Vergabe erfolgt für einen Forschungsaufenthalt von 3-6 Monaten im Bereich der Biowissenschaften und Biotechnologie an einer Universität, einem Institut der Chinesischen Akademie der Wissenschaften oder in einem Industrieunternehmen, vorzugsweise in Shanghai oder Jiangsu.