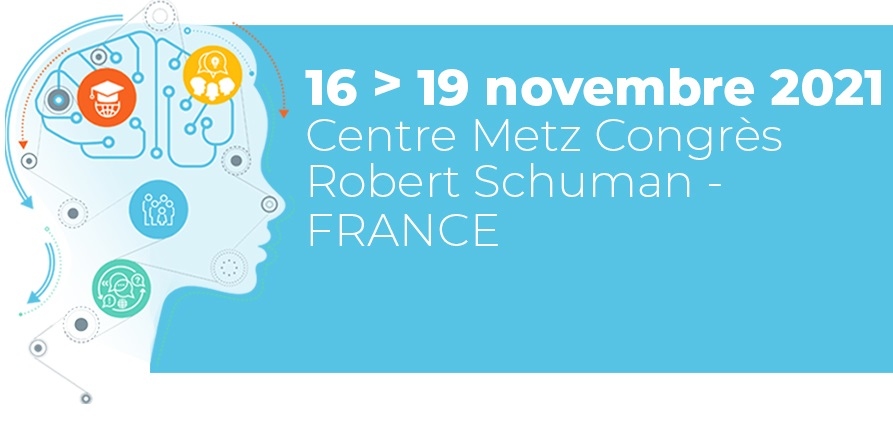 Science & You
16-19 November 2021 in Metz, France
Get to know more about science communication, science culture and its links to society during this international event.
More
Dialog Science 2021
Sie planen eine Konferenz, ein Seminar, ein Workshop mit einer europäischen / grenzüberschreitenden Dimension? Informieren Sie sich über die finanzielle Unterstützung für die Veranstaltungsorganisation im Rahmen des "Dialog Science" 2021 und reichen Sie Ihren Antrag bis 11. Oktober ein.
Mehr
Apply for Seed Money
The new Seed Money Call is open! As teacher or researcher of one of the member universities of Eucor – The European Campus you can apply for funding (up to 60,000 euros) for your bi- or trinational project. Apply before September 30th.
Mehr
Thomas Hirth neuer stellvertretender Eucor-Präsident
Eucor – The European Campus hat seine neue Spitze gewählt. Prof. Dr. Dr. h.c. Andrea Schenker-Wicki, Rektorin der Universität Basel ist neue Präsidentin des Verbundes. Zu ihrer Stellvertretung wurde Prof. Dr. Thomas Hirth, Vizepräsident für Innovation und Internationales des KIT, gewählt. Gemeinsam stehen sie dem trinationalen Universitätsverbund in den nächsten drei Jahren vor.
Mehr
Jahresrückblick 2020 von Eucor – The European Campus
Der Jahresrückblick lässt ein ereignisreiches Jahr 2020 revuepassieren. Doktorandenprogramm QUSTEC, Seed Money Förderung, Innovationsregion Fessenheim, Interreg-Projekt "Knowledge Transfer Upper Rhine", Studiengangsverzeichnis, und vieles mehr.
Mehr
Französischer Honorarprofessor am KIT
Der Kulturhistoriker Prof. Alexandre Kostka von der Université de Strasbourg wurde vom Senat des KIT zum Honorarprofessur ernannt. Welche Verbindungen Karlsruhe und Strasbourg städtebaulich haben und welches Profil er der Honorarprofessur geben will, erzählt Kostka im Interview.
Mehr
Eucor + Coffee Lecture
Interesse an einem trinationalen Studium mit Eucor?
Am Mittwoch, 15.09., 13:30 Uhr ist INTL Eucor bei der Coffee Lecture der KIT-Bibliothek dabei.
In nur 10 Minuten wird erklärt, wie du dein Studium am Oberrhein international ausrichten kannst.
Die Veranstaltungsreihe findet aktuell Online statt, also am besten vorher selbst einen Kaffee zubereiten ;-)
Mehr
Eucor-Praktikum
Im Rahmen der Eucor-Mobilität sind auch Praktika an einer Partneruniversität möglich. Die Reisekosten vom KIT zu den Partneruniversitäten können für Praktika genau wie auch für Vorlesungen oder Seminare erstattet werden. Ein Eucor-Praktikant berichtet im Interview über seine Erfahrungen.
Mehr
Eucor Festival
Beim Eucor Festival treffen sich Studierende aus der Schweiz, Frankreich und Deutschland zu einem Fest der Kulturen. Mit Konzerten, internationalem Essen und einem kulturellen Rahmenprogramm ist das Festival ein besonderes Ereignis am European Campus. Der Eintritt zum Festival ist frei und die Anreise wird über einen Busshuttle für die Studierenden vereinfacht. Das Festival wird vom Studierendenrat von Eucor – The European Campus organisiert.
Link_more
Tour Eucor
Die fünftägige Radtour durch alle Eucor Universitätsstädte zieht seit Jahren Fahrrad- und Europabegeisterte aus Deutschland, Frankreich und der Schweiz an. Studierende, Doktorierende, Dozierende, Angestellte und Alumni der fünf Partneruniversitäten können an der Tour teilnehmen. Die sechs verschiedenen Streckenvarianten mit unterschiedlichem Schwierigkeitsgrad ermöglichen allen Leistungsniveaus die Tour zu bewältigen.
Die Tour Eucor ist jedoch viel mehr als eine sportliche Herausforderung – sie verkörpert die Idee eines grenzüberschreitenden Campus: Unterschiedliche Menschen begegnen sich und überwinden gemeinsam kulturelle, sprachliche und körperliche Grenzen.
Mehr Infos zur Tour Eucor
Der elsässische Kulturpass – La carte culture
Mit der Carte Culture, dem Kulturpass der Region Elsass, erhalten Studierende aller Eucor-Universitäten freien Eintritt in elsässische Museen und ermäßigten Eintritt in Kinos, Theater sowie Kultur- und Musikfestivals im Elsass.
Mehr Infos zur Carte Culture