"KIT China Forum 2020" im Rahmen von CuLTURE China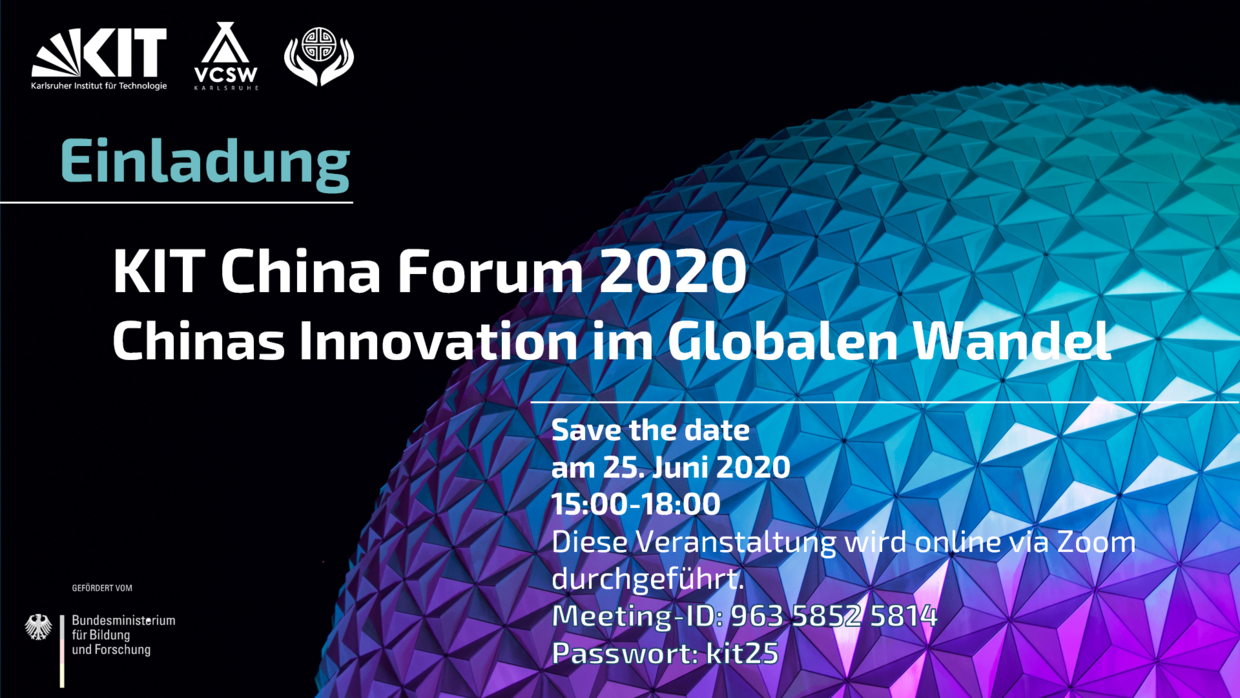 Am 25.06.2020 hatte der Verein der chinesischen Studierenden und Wissenschaftler (VCSW) zum "KIT China Forum 2020" geladen. Die Veranstaltung wurde durch die DE Internationales unterstützt. Aufgrund der aktuellen Situation wurde diese Veranstaltung online via Zoom angeboten. Unter dem Thema "Chinas Innovation im Globalen Wandel". hatten vier "China-Experten" aus Forschung, Politik und Wirtschaft spannende Vorträge in rund um die "künstliche Intelligenz in der Produktion", "Blockchain", "5G" sowie "Digital Marketing in China" gehalten. Mehr als 100 Gäste nahmen virtuell an der Veranstaltung teil.
Das "KIT China Forum 2020" ist eine Maßnahme im Rahmen von "CuLTURE China" (The KIT Competence Network for Innovation in Cultural Learning and Training in a University and Research Environment), das seit 2018 vom Bundesministerium für Bildung und Forschung (BMBF) gefördert wird. CuLTURE China baut auf bereits bestehenden Kooperationsprojekten des KIT mit chinesischen Partnern auf, setzt dabei den Fokus vor allem auf die Entwicklung und Vertiefung interkultureller Kompetenz durch Studien- und Forschungsaktivitäten, die stets interkulturell geprägt sind und unter Beteiligung von jeweils chinesischen und deutschen Projektpartnern durchgeführt werden.